Shelley I. Cutler, OD, FAAO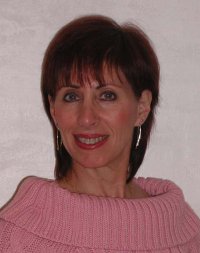 ……is an optometrist who not only performs excellent routine eye care but specializes in difficult to fit and medically necessary contact lenses.
Dr.Cutler graduated from the Pennsylvania College of Optometry in 1982. Following a Primary Care Residency, also at PCO (1982-1983), she accepted a position at The Wills Eye Hospital (Philadelphia, Pa.) as supervisor of the Contact Lens Department. There, Dr. Cutler was responsible for both the contact lens education (both clinically and didactically) of the Ophthalmology residents and the contact lens care of the clinic patients.
In the Fall of 1985, Dr. Cutler was appointed adjunct faculty/consultant  at the Pennsylvania College of Optometry, now Salus University, (in the contact lens curriculum.)   At various points in time,  she has participated as a general clinical instructor in primary care, a contact lens specialty instructor, a contact lens laboratory instructor and/or has been a guest lecturer. Presently Dr. Cutler is co-director of the Laboratory portion of the Contact Lens curriculum at Salus University (PCO).
Dr. Cutler became a Fellow of the American Academy of Optometry (F.A.A.O.) in 1987 and in 2002 obtained her Diplomate in Cornea and Contact Lens.
She has lectured locally, nationally and internationally on contact lens related topics and has many papers, articles and book chapters published. (see individual links below)
Over the last several years, Dr. Cutler's interests have taken her into gaining extra knowledge in nutritional care for the eyes (and body).  She now incorporates this in addressing the issues of lid disease, dry eye and tear film insufficiency as it can be related to overall eye health.
As roads and paths cross over one's lifetime, beginning in 2007 and recently ending in early 2014, Dr Cutler worked one day per week in nursing/assisted living homes delivering the necessary general eye care to the Geriatric and Special Needs population who can no longer live on their own because of physical or mental limitations.
Recently, Dr Cutler chose to focus her energies to what she enjoys the most and started a small, niche specialty practice called Scleral Lens Associates, Inc. in 2012. This is the only practice in the tri- state area (Southeast Pennsylvania, New Jersey and Delaware) that specializes in large diameter Oxygen Permeable Scleral lenses.  Scleral Lens Associates, Inc. is dedicated to improving the vision and quality of life for patients with anterior surface disease and irregular corneas!
( www.sclerallensassociates.com )
Legal Stuff
HIPAA       Terms of Use      Privacy Policy          Website Disclaimer